Solar panels in Bolton
Compare 7 local installers

All installers work around Bolton

Solar Strength: 1066 W/m2

16 panels can generate 3147 kWh

Yearly Return: up to £ 776

Based on 16 panels on a south facing roof

Get a free quote

Select system below and request quote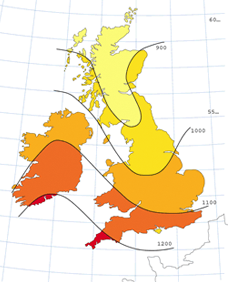 Best solar panel prices in Bolton
2 kWp / ± 8 panels (More)
Installer
Price incl. VAT
Panel brand
System size

833 Solar




2.0 kWp

(8 x 250)

Canadian Solar




2.0 kWp

(8 x 250)

Bosch




2.0 kWp

(8 x 250)
3 kWp / ± 12 panels (More)
Installer
Price incl. VAT
Panel brand
System size

Canadian Solar




2.9 kWp

(12 x 245)

Kioto Photovoltaics




2.9 kWp

(12 x 245)

Canadian Solar




3.0 kWp

(12 x 250)
4 kWp / ± 16 panels (More)
Installer
Price incl. VAT
Panel brand
System size

Canadian Solar




3.9 kWp

(16 x 245)

Canadian Solar




4.0 kWp

(16 x 250)

833 Solar




4.0 kWp

(16 x 250)
Local solar panel installers around Bolton
D. Wheeler - Dalston, Carlisle
-
22-08-13
Green Team Partnership
Excellent team, installation quick and efficient. Some teething problems due to high local AC voltage but all sorted now. Good communications and nice people.
C. I'Anson - Shildon, County Durham
-
07-07-13
One Planet Solar
Local company providing excellent service,helpful, knowledgeable, considerate. All aspects os service provided as described and indeed in most cases exceeded.
P. Bowden - Penrith, Cumbria
-
05-07-13
Green Team Partnership
Excellent liaison
R. Swinton - Hawick
-
10-12-12
Green Team Partnership
Very helpful and spent time on the project problems we had identified
K. Nairn - Chester
-
22-10-12
Green Team Partnership
Helpful, but as they did not come out for a site visit i did not use this company
P. Colquhoun - Leadgate
-
02-10-12
Green Team Partnership
Turned up but said that they would only be able to fit 5 panels
J. Corley - Harbottle
-
02-09-12
Sun Spirit Ltd
Excellent good back-up support
K. Patterson - Berwick-upon-Tweed
-
22-08-12
Green Team Partnership
No comments (only rating)
D. Scott - Birtley
-
12-08-12
Sun Spirit Ltd
Overpriced (massively) on options compared to others