Solar panels in Newport
Compare 7 local installers

All installers work around Newport

Solar Strength: 1245 W/m2

16 panels can generate 3675 kWh

Yearly Return: up to £ 906

Based on 16 panels on a south facing roof

Get a free quote

Select system below and request quote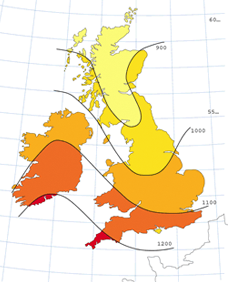 Best solar panel prices in Newport
2 kWp / ± 8 panels (More)
Installer
Price incl. VAT
Panel brand
System size

Solarworld




2.0 kWp

(8 x 250)
3 kWp / ± 12 panels (More)
Installer
Price incl. VAT
Panel brand
System size

Solarworld




3.0 kWp

(12 x 250)

Solarworld




3.0 kWp

(12 x 250)
4 kWp / ± 16 panels (More)
Installer
Price incl. VAT
Panel brand
System size

Solarworld




4.0 kWp

(16 x 250)

Panasonic




3.8 kWp

(16 x 240)
Local solar panel installers around Newport
Customer feedback in Cornwall (2.4 / 5)
(based on 12 reviews)
J. Nicholson - Dartington, Devon
-
09-07-13
Sol Electrical Ltd
Really high quality system to maximise efficiency. Flexible with installation.
N. Irens - Dartmoor National Park
-
05-11-12
Genelex Limited
Could not have been more happy with the service offered by Genelex ! This 'non-standard' installation was carried out on time and with great attention to detail. Look no further !
D. Yates - Chippenham
-
15-09-12
Genelex Limited
Nice bloke don't know why we didn't pick him, knew what he was talking about.
A. Pinder - Appledore
-
03-09-12
SunGift Solar Ltd
Discovered early on that my roof could not give optimum 4kwp output.
R. Camilleri - Newton Abbot
-
21-08-12
Genelex Limited
Superb price and friendly and efficient service. Highly recommended.
G. Reddan - Coleford
-
07-09-11
Fair Energy
Very good but slightly more expensive