Solar panels in Peterborough
Compare 7 local installers

All installers work around Peterborough

Solar Strength: 1109 W/m2

16 panels can generate 3274 kWh

Yearly Return: up to £ 807

Based on 16 panels on a south facing roof

Get a free quote

Select system below and request quote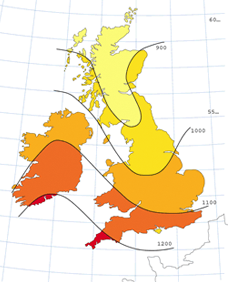 Best solar panel prices in Peterborough
2 kWp / ± 8 panels (More)
Installer
Price incl. VAT
Panel brand
System size

Phono Solar




2.0 kWp

(8 x 250)

ET Solar




1.9 kWp

(8 x 235)

Jetion




2.0 kWp

(8 x 250)
3 kWp / ± 12 panels (More)
Installer
Price incl. VAT
Panel brand
System size

Phono Solar




3.0 kWp

(12 x 250)

ET Solar




2.8 kWp

(12 x 235)

Renesola




2.9 kWp

(12 x 240)
4 kWp / ± 16 panels (More)
Installer
Price incl. VAT
Panel brand
System size

Phono Solar




4.0 kWp

(16 x 250)

Phono Solar




4.0 kWp

(16 x 250)

Suntellite




4.0 kWp

(16 x 250)
Local solar panel installers around Peterborough
Customer feedback in Cambridgeshire (3.8 / 5)
(based on 5 reviews)
R. Shelton - Hucknall, Nottinghamshire
-
22-07-13
Evepia
Gave me a quote that more suited their requirements than mine, hence the quote was expensive.
B. Williams - Graveley, Cambridgeshire
-
02-07-13
Beechdale Energy
The most expensive, seemed to be more ideologically motivated rather than economically motivated.
J. Metcalf - Ealing
-
20-02-12
Beechdale Energy
Technically competent
M. Thomas - West Stow
-
23-01-12
Beechdale Energy
Excellent information beforehand. What they said they would do , they did! Excellent follow up.
M. Merricks - Bedford
-
28-10-11
3Smart Limited
1st choice for price but not able to install in time for higher feed in tarrif