Solar panels in Southampton
Compare 7 local installers

All installers work around Southampton

Solar Strength: 1185 W/m2

16 panels can generate 3498 kWh

Yearly Return: up to £ 862

Based on 16 panels on a south facing roof

Get a free quote

Select system below and request quote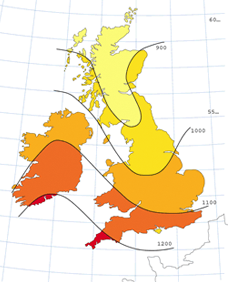 Best solar panel prices in Southampton
2 kWp / ± 8 panels (More)
Installer
Price incl. VAT
Panel brand
System size

ET Solar




2.0 kWp

(8 x 250)

Yingli




2.0 kWp

(8 x 250)
3 kWp / ± 12 panels (More)
Installer
Price incl. VAT
Panel brand
System size

ET Solar




3.0 kWp

(12 x 250)

Yingli




3.0 kWp

(12 x 250)
4 kWp / ± 16 panels (More)
Installer
Price incl. VAT
Panel brand
System size

ET Solar




4.0 kWp

(16 x 250)

Yingli




4.0 kWp

(16 x 250)
Local solar panel installers around Southampton
Customer feedback in Hampshire (3.6 / 5)
(based on 12 reviews)
S Rooks - Blackwater
-
15-11-13
Infinity Electrical and R ...
Visited site quickly. Didn't model shading. Good advice however on panels and inverter. Good installer (Dan was subcontracted by SunSmart) to install my system.
S Rooks - Blackwater
-
15-11-13
SunSmart Energy Limited
Visited site quickly. Modelled the roof with shading analysis. Took in all my suggestions. Purchased system. Happy customer!
A. White - Southampton
-
04-07-13
Hampshire Green Energy
Could not offer me the system that I wanted
D. Butler - Hook, Hampshire
-
03-07-13
SunSmart Energy Limited
Good technical specification and analysis. Let down a little by (sub-contract) installers
B. Woolnough - Abingdon
-
30-01-12
SB Solar
No contact till we contacted them