Solar panels and solar installers:
Home
>
Installer feedback
Engensa Ltd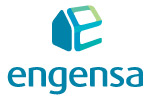 17 Sunbeam Road
NW10 6JP, Acton, London
Experience rating

Customer feedback
Working Area
Customer feedback about Engensa Ltd (3.6 / 5)

(based on 12 reviews)
P. Chicken - Chippenham
-
02-06-12
Panels were installed incorrectly metering did not work. Installation is incomplete no response from company
R. Hunts - Bath
-
18-04-12
A good beginning to the consultation, but the agent never got back on some questions I asked, so we didn't go ahead - did he leave the firm?
G. Clark - Heybridge
-
24-10-11
Visited but failed to reach me with a quote and did not follow up the initial visit.
J. Turner - Epsom
-
05-09-11
Owing to distance only invited them to submit an e-mail price based on info given; so, no site survey undertaken
L. Kingsley - London
-
23-01-12
I was given an overly optimistic estimation of the solar potential of my house. When it transpired that the quote was not feasible, I was not informed of this decision even though i had already paid the deposit, making it by then impossible for me to select another installer in the time available (before the 3rd March deadline). I was extremely disappointed They seemed like a professional organisation however and their representative was knowledgeable and helpful.
G. Henshaw - South Warnborough
-
12-10-11
Knowledgeable surveyor with good follow up, but expensive
I. Adam - London
-
23-01-12
Good service but promises did not live upto expectation. Ordered but then cancelled.
J. Metcalf - Ealing
-
20-02-12
Technically competent
R. Holden - Sevenoaks
-
26-10-11
Very good site visit presentation and follow up
M. Waldron - Horsham
-
19-10-11
Very green carbon neutral company with a passion for renewables. Not the cheapest quote but very close overall best value and will probably be here in 25yrs
J. Bull - Merton
-
05-10-11
The only one of the three that bothered to make contact. Daniel was very helpful and had I got my act together sooner I would probably have gone with him.
D. Butler - Hook, Hampshire
-
03-07-13
Too expensive