Solar panels and solar installers:
Home
>
Installer feedback
Green Team Partnership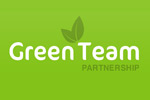 8 Roe House, Broomley
NE43 7HP, Stocksfield, Northumberland
Experience rating

Customer feedback
Working Area
Customer feedback about Green Team Partnership (3.4 / 5)

(based on 9 reviews)
P. Colquhoun - Leadgate
-
02-10-12
Turned up but said that they would only be able to fit 5 panels
K. Patterson - Berwick-upon-Tweed
-
22-08-12
No comments (only rating)
K. Nairn - Chester
-
22-10-12
Helpful, but as they did not come out for a site visit i did not use this company
R. Swinton - Hawick
-
10-12-12
Very helpful and spent time on the project problems we had identified
P. Bowden - Penrith, Cumbria
-
05-07-13
Excellent liaison
D. Wheeler - Dalston, Carlisle
-
22-08-13
Excellent team, installation quick and efficient. Some teething problems due to high local AC voltage but all sorted now. Good communications and nice people.
D. Brandes - Gateshead
-
12-02-14
Quote is well laid out, lots of information. Seems pricey compared to other installers.
J. Gibbon - Falstone, Northumberland
-
10-07-14
Good service. Contacted me within a coupl eof days. Provided quotation before visit. Visited, knowledgeable and then provided another quotation as they had identified the wrong building over the internet.
Curry - Sunderland
-
29-05-15
good info