Solar panels and solar installers:
Home
>
Installer feedback
Solar Roof Installations Ltd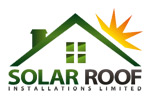 23 Hewitts Estate
GU6 8LW, Cranleigh Surrey
Experience rating

Customer feedback
Working Area
Customer feedback about Solar Roof Installations Ltd (2.7 / 5)

(based on 3 reviews)
P. Hooper - Southwick
-
03-08-12
Helpful and efficient
N. Carrington - Royal Wootton Bassett, Swindon
-
03-04-15
This company eventually rang me about a week after the initial contact from CompareMySolar, saying they would send a quotation by email. It never arrived. An email to chase them up produced no response. A complete waste of time.
Mr Atkins - Chinnor
-
14-07-15
Slower to contact. Expensive quote.