Solar panels and solar installers:
Home
>
Installer feedback
UK Solar Generation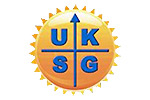 1 Knaptons Croft
OX25 5NR , Bicester
Experience rating

Customer feedback
Working Area
Customer feedback about UK Solar Generation (5 / 5)

(based on 4 reviews)
Mr Sufi - London
-
21-03-14
Great service. Very prompt, courteous, flexible and neat. Good, clear explanation and very helpful. Competitive pricing and good job done very professionally. Would recommend very highly.
S. Islam - London
-
06-08-14
He was very good, informative, answered all my questions at any time of the day promptly. Very quick, tidy installation and testing. Well mannered and relaxed approach. Would 'highly' recommend. He has photos of my installation as reference.
K. Venkat - London
-
15-12-14
Fantastic and very knowledgeable, no pushy sales and the best quote among the many I got. Russell was great, very flexible and a keen listener and gave exactly the configuration and wiring options I wanted.
Keith - Barnet, Greater London
-
09-10-15
Job done. Perfect.