Solar panels and solar installers:
Home
>
Installer feedback
Renergy Solutions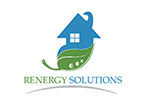 75 Exploration Drive
LE4 5NU, Leicester
Experience rating

Customer feedback
Working Area
Customer feedback about Renergy Solutions (4.2 / 5)

(based on 6 reviews)
C. Williams - Nottingham
-
12-11-14
Very informative great customer service.
W. Mills - Solihull, West Midlands
-
03-12-14
No comments, just rating.
P. Pratt - Newark
-
16-12-14
purchased from different installer , thought they were best deal
S langston - Marchington
-
23-03-15
Good price
N. Dennis - West Bridgford, Nottingham
-
08-06-15
Excellent dealings with this company. They answer any query quickly, they either answer phone calls or emails immediately or get back to you asap and at no point was there any "hard sell" They made the whole process easy. I would recommend Renergy Solutions.
R. Pooley - Kettering
-
21-10-15
Very responsive and prepared to tailor their specification to accommodate my requirements. Have placed my contract with them and hope all will go as promised with installation and certification