Solar panels and solar installers:
Home
>
Installer feedback
Solar Advanced Systems Ltd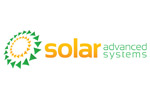 Unit 9, Edenbridge Trading Centre
TN8 5EA, Edenbridge
Experience rating

Customer feedback
Working Area
Customer feedback about Solar Advanced Systems Ltd (3.9 / 5)

(based on 18 reviews)
D.Palmer - Abergavenny
-
30-08-11
Limited contact, no site visit that I remember.
G. Henshaw - South Warnborough
-
12-10-11
No follow up after survey
S. Horrox - Chichester
-
30-01-12
Very helpful but too pushy
A. Peck - Newick
-
16-01-12
Had I decided to go ahead with this company another site visit would have been required. I felt it was a pity that the salesman did not have enough knowledge/ability to do this himself.
M. Barrett - Manchester
-
25-02-12
No comments (only rating)
T. Walker - Crayford
-
25-07-11
No comments (only rating)
B. Ascott - Bracknell
-
26-04-11
No comments (only rating)
I. Adam - London
-
23-01-12
Great service and advice
P. Moss - Tottenham
-
21-02-11
Good service even though estimate not accepted.
M. van der Matten - Egham
-
28-04-11
Good and professional proposal, but i did not choose them only based on price
D. Morant - Farnham
-
11-06-11
Very impressed with their fitters but with hindsight the salesman didn't provide me with all options for an optimal fit.
P.Curnow-Ford - Bramshott
-
12-08-12
Quotation received, not decided yet
A. Oglesby - Southbourne
-
26-09-11
Installed and comissioned ok
A. Mitchell-baker - Reading
-
27-04-11
Expensive but very good track record
E. Godden - Colchester
-
18-01-12
Excellent. Very happy with the service.
D. Crawshaw - Surrey
-
01-10-12
Excellent all round service and keen price
C. Singleton - Shinfield
-
01-05-12
Were the cheapest of the ones I got quotes from and used them to do the install. Very good job as far as I can tell.
D. Hough - Orpington
-
11-08-12
They have been in contact several times both by email and phone and have been so far as I can tell extremely knowledgeable and unbiased. As we are still in discussion over solar PV and thermodynamic CH and HW I have yet to compare their prices but I am certainly expecting them to be supplying my heat recovery ventilation.