Alumet Renewable Technologies Ltd T/A EOS Energy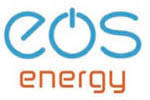 Senator House, Bourne End, Kineton Road Industrial Estate
CV47 0NA
,
Southam
01926 811 677
Experience rating

Working Area
Company description
We are an award winning installer that provides a nationwide service providing solar photovoltaic arrays throughout England and Wales from our offices in Warwickshire, the West Midlands and West Yorkshire. All projects are subject to an obligation-free, insurance backed structural and electrical survey prior to the issue of our firm quotation. Following our survey, we will design your system to ensure maximum performance and greatest payback from the Feed in Tariff for you. We are backed by a leading multi-million pound specialist construction company that has twice won the Queens Award for Enterprise.
Services
Warranty
We include a 10 year manufacturer backed warranty.
Customer feedback about Alumet Renewable Technologies Ltd T/A EOS Energy (3.3 / 5)
(based on 20 reviews)
M. Merricks - Bedford
-
28-10-11
Called too late to quote for higher feed in tarrif
M. El-Hakim - Walton-on-Thames
-
26-10-11
Good contact.
A. van Vliet - Cheltenham
-
21-10-11
Had an engineer coming out who was 1 hour late. He did a makeshift survey and did not come back. Have not heard from him since
N. Roberts - Newark-on-Trent
-
19-10-11
Taken no further as FIT's reduced by 50% by Government and did not have time to follow up
R. Jones - Treorchy
-
14-10-11
Unable to complete as promised
P. Sills - Redcar
-
14-10-11
Eventually visited, thorough survey by agent from 150 miles away but no quote supplied.
C. Turnbull - Hartlepool
-
11-10-11
A week since the system was installed the scaffolding is still there. I suspect its down to the weather, only reason for not 5 stars
A. Andrew - Norfolk
-
23-09-11
Best understanding of my site, and how to overcome issues on them
D. Bosworth - Gwent
-
22-09-11
Too expensive
N. Selley - Enfield
-
04-08-11
Competitive quote and tidy installation
P. Linecar - Battle
-
18-07-11
Very late contact. Poor.
A. Dowden - Bristol
-
28-06-11
EOS gave by far the most professional service and a competitive quote.