Eco-Exmoor Ltd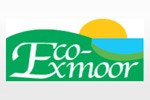 Unit 45, Foxmoor Business Park,Wellington,Somerset
TA21 9PH
,
Wellington
01823 652611
Experience rating

Working Area
Company description
Eco-Exmoor is one of the foremost providers of renewable energy systems in the southwest. Eco-Exmoor were the first company in the UK to install a solar heating system under the Clear Skies UK Grant Scheme (which is now MCS). Described in the Which? Magazine as "extremely ethical, reliable and genunine" The Company was formed in 2003 to promote the benefits of renewable energy systems and ecological products. We have offices covering the Devon and Somerset area, and have installed over 600 renewable energy systems totalling approximately 1.8mW. Our customers are saving in excess of 800 tonnes of CO2 annually, and this figure continues to rise. As members of REAL (Renewable Energy Assurance Ltd) and MCS (Microgeneration Certification Scheme), we operate under a strict Code of Conduct, therefore our customers may rest assured that their installation will be dealt with ethically and honestly at all times.
Services
Warranty
Offer an independent insurance backed warranty of 10 years.
Example installations
Customer feedback about Eco-Exmoor Ltd (4.3 / 5)
(based on 4 reviews)
C. Lacey - Exeter
-
03-12-12
Very helpful installer
P. Corbett - Talbot Green
-
02-10-12
Just same old sales person
A. Pinder - Appledore
-
03-09-12
Discovered early on that my roof could not give optimum 4kwp output.
O. Rinvolucri - Braunton
-
11-06-11
Excellent communications and follow-up help