Lomac Energy Ltd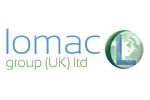 UNIT 30B FORRESTERS BUSINESS PARK
PL6 7PL
,
Plymouth
01752 220 066
Experience rating

Working Area
Company description
Services
Warranty
Inverter brands
No inverters selected by this installer.
Accreditations
No accreditations selected by this installer.
Customer feedback about Lomac Energy Ltd (4 / 5)
(based on 3 reviews)
B. Maughan - Taunton, Somerset
-
19-07-13
Helpful and friendly. Just felt would have liked a little more information specific to my house so decided to go with another firm.
C. Core - Plymouth
-
14-07-13
Excellent team from Lomac. Panels were installed quickly and appears to perform well. Unfortunately there was some communication issues with the scaffolding contractor and dates were changed a couples of times. Recommended Lomac not scaffolder!
J. Nicholson - Dartington, Devon
-
09-07-13
Cheap system but didn't come up with a good solution for a partially shaded system.