Silverstream Solar Limited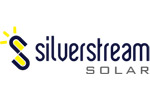 181 Silverdale Drive
PO7 6DX
,
Waterlooville
08007101170
Experience rating

Working Area
Company description
Silverstream Solar Limited specialise in the design, installation and commissioning of solar pv systems. We take great care to design a solar pv system for your property that will provide the greatest return on investment. We always carry out a detailed property survey including the identification of any potential sources of shading, we then work with you to design a solar pv system that you will be delighted with. Great care is taken to ensure that the installation is performed to the highest standard, with minimum disruption.
Services
Warranty
Customer feedback about Silverstream Solar Limited (5 / 5)
(based on 1 reviews)
P. Griffiths - Southampton
-
19-09-11
Good planning and competitive quote - seemed to know what they were doing.