Solar Renewable Energy Ltd.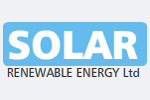 250 Main Street
LS17 8LB
,
Shadwell, Leeds
0113 2655509
Experience rating

Working Area
Company description
We are MCS accredited Solar PV installers and members of the Guild of Master Craftsmen, who offer a wide range of systems using a variety of panels and inverters. Most of our panels and inverters come with an upgraded 10 year warranty. We pride ourselves on our service and the quality of our work, and integrity. We reduced our prices prior to the government announcement of the FiT reduction, and we honoured all of our prices without ever increasing them. We have completed over 50 installations in November to ensure that all of our clients who wanted to get their systems installed before the deadline, were able to.
Services
In April when the governments requirements to receive the top Feed in Tariff require you to have an Energy Performance Certificate rating of C or above - we will be offering a free loft insulation with a PV Systems for those properties that require it to get their rating up.
Warranty
At present all of our panels carry a 10 year warranty. All of our inverters with the exception of SMA inverters also carry an upgraded 10 year warranty.
Example installations
Customer feedback about Solar Renewable Energy Ltd. (4.7 / 5)
(based on 6 reviews)
Mr Browning - Elvington, York
-
26-02-15
superb assisstance and service . Highly recommend
K. Cawkwell - York
-
22-04-14
Good communications and provided many system options upon request.
J. Webster - Bradford, West Yorkshire
-
19-07-13
Provided a great deal very informative but due to unfortunate circumstances unable to go ahead.
D.Sheppard - Bradford
-
13-07-12
Excellent workmanship, installation went as quoted, all done in a day. Steve's handover on completion was super so the registration with our electricity supplier went through without a hitch. Again a great company to deal with. Solar generation is currently well ahead of forecast.
M. Bailey - Morley
-
05-07-12
Excellent service. Very helpful in the survey stage. Good prices and fitting team did a great job - tidied up their mess very well. Very helpful in advising on financial elements
S. Green - Leeds
-
26-01-12
Delayed sending in my FIT form. Friendly and helpful on installation. But job left unfinished and still waiting for them to come back after 2 weeks.