Solar panels in Bristol
Compare 7 local installers

All installers work in Bristol

Solar Strength: 1178 W/m2

16 panels can generate 3477 kWh

Yearly Return: up to £ 857

Based on 16 panels on a south facing roof

Get a free quote

Select system below and request quote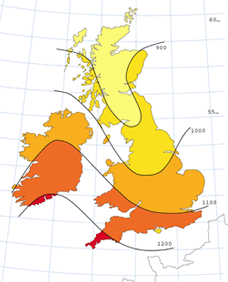 Best solar panel prices available in Bristol
2 kWp / ± 8 panels (More)
Installer
Price incl. VAT
Panel brand
System size

Amerisolar




2.0 kWp

(8 x 250)

Perlight Solar




2.0 kWp

(8 x 250)

ET Solar




2.0 kWp

(8 x 250)
3 kWp / ± 12 panels (More)
Installer
Price incl. VAT
Panel brand
System size

Amerisolar




3.0 kWp

(12 x 250)

Perlight Solar




3.0 kWp

(12 x 250)

ET Solar




3.0 kWp

(12 x 250)
4 kWp / ± 16 panels (More)
Installer
Price incl. VAT
Panel brand
System size

Amerisolar




4.0 kWp

(16 x 250)

ET Solar




4.0 kWp

(16 x 250)

Perlight Solar




4.0 kWp

(16 x 250)
Local solar panel installers in Bristol
Customer feedback in Bristol (3 / 5)

(based on 12 reviews)
M. Slader - Bristol
-
11-11-15
Energy Installs
Undecided between companies at the moment awaiting more information
H. Sherwood - Gloucester
-
03-11-15
Roxon Electrical
They would not quite as I had a tiled roof and the work could not be carried out in a day.
M. Sinyinda - Devon
-
27-10-15
Energy Installs
Okay to work with.
E. Torregosa - Cheltenham, Gloucestershire
-
02-10-15
Roxon Electrical
A bit disappointed as i had to pay more compared to my sister .also i have to pay additional for monitoring kit if we wanted to get one.at the moment our solar is connected to internet as me and hubby are both not good in computer.
R. Frazier - Bristol
-
05-06-15
Roxon Electrical
Of the three installers I looked at, Roxon was ultimately the company I decided to go with. As a company, they seem to have a decidedly pragmatic approach to solar system design, advising sensible choices on the many possible combinations of panels/inverters on the market to provide a system that's relatively inexpensive and of good quality, whilst yielding an excellent return on investment. The man (Ben) who performed the initial quote was very good, understood the kind of system I was looking for immediately, and quoted very quickly - even on a Saturday, after I decided I wanted a minor change to the initial quote. The other thing that helped decide me on choosing Roxon was that they use their own scaffolding towers that they setup and take down the same day. By avoiding paying a third party for standard scaffolding that's normally up for a couple of weeks, you immediately save about £500 from the quote (plus a couple of weeks of unnecessary scaffolding on your house). The only reason I didn't give them 5 stars is that when it came to installation day, they broke off the corners of the overlaps on a couple of my roofing tiles (I know this, because I found the pieces on the floor). Cracking a couple of tiles is basically inevitable when spending a day walking around on a roof, and whilst they insisted that my roof was still watertight because they'd siliconed the exposed gaps, I was rather annoyed at the short-sightedness displayed here. Sure, silicone sealant is usually good for up to 20 years, but roof tiles cost about £2 each and last ~100 years. Why not just bring some replacement tiles?! In every other respect the installation was faultless and I'm very pleased with it.
Places in Bristol
Arno's Vale, Ashley Down, Ashton Gate, Ashton Vale, Avonmouth, Barton Hill, Bedminster, Bedminster Down, Bishopston, Bishopsworth, Blaise Hamlet, Bower Ashton, Brentry, Brislington, Bristol, Broom Hill, Broomhill, Clay Hill, Clifton, Coombe Dingle, Cotham, Crew's Hole, Eastfield, Easton, Eastville, Filwood Park, Fishponds, Golden Hill, Hartcliffe, Headley Park, Henbury, Hengrove, Hengrove Park, Henleaze, Highridge, Hillfields, Horfield, Hotwells, Knowle, Lawrence Weston, Lockleaze, Lower Knowle, Montpelier, Netham, Novers Park, Redland, Ridgeway, Sea Mills, Shirehampton, Sneyd Park, Southmead, Speedwell, St Anne's Park, St George, Stapleton, Stockwood, Stoke Bishop, Two Mile Hill, Westbury on Trym, Westbury Park, Whitehall, Windmill Hill, Withywood,