Solar panels in Inverclyde
Compare 7 local installers

All installers work in Inverclyde

Solar Strength: 1020 W/m2

16 panels can generate 3011 kWh

Yearly Return: up to £ 742

Based on 16 panels on a south facing roof

Get a free quote

Select system below and request quote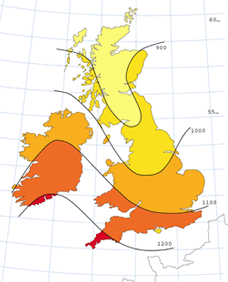 Best solar panel prices available in Inverclyde
2 kWp / ± 8 panels (More)
Installer
Price incl. VAT
Panel brand
System size

Seraphim




2.0 kWp

(8 x 250)

833 Solar




2.0 kWp

(8 x 250)

UpSolar




2.0 kWp

(8 x 250)
3 kWp / ± 12 panels (More)
Installer
Price incl. VAT
Panel brand
System size

Seraphim




3.0 kWp

(12 x 250)

UpSolar




3.0 kWp

(12 x 250)

Canadian Solar




2.9 kWp

(12 x 245)
4 kWp / ± 16 panels (More)
Installer
Price incl. VAT
Panel brand
System size

UpSolar




4.0 kWp

(16 x 250)

Seraphim




4.0 kWp

(16 x 250)

Canadian Solar




3.9 kWp

(16 x 245)
Local solar panel installers in Inverclyde
Customer feedback in Inverclyde (2.6 / 5)

(based on 12 reviews)
R. Caswell - Middlesbrough
-
21-10-15
Eco Energy Improvements L ...
no quote job on going before they actually got back to us.
R. Caswell - Middlesbrough
-
21-10-15
One Planet Solar
very good every thing went like clockwork ,clean tidy job
I. Ellison - West Rounton, Northallerton
-
23-09-15
One Planet Solar
Pleasant organisation to do engage with. Great communications and commitment to customer service.
Curry - Sunderland
-
29-05-15
Green Team Partnership
good info
J. Gibbon - Falstone, Northumberland
-
10-07-14
Green Team Partnership
Good service. Contacted me within a coupl eof days. Provided quotation before visit. Visited, knowledgeable and then provided another quotation as they had identified the wrong building over the internet.
Places in Inverclyde
Woodhall, Wemyss Bay, Strone, Spango, Ravenscraig, Quarriers Village, Port Glasgow, Parkhill, Overton, Midton, Mid Auchinleck, Lilybank, Levan, Larkfield, Ladyburn, Kilmacolm, Inverkip, Greenock West, Greenock, Gourock, Gibshill, Fort Matilda, Devol, Central, Cartsdyke, Broadfield, Bridgend, Branchton, Braeside, Bardrainney, Ashton,