Engensa Ltd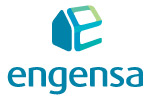 17 Sunbeam Road
NW10 6JP
,
Acton, London
0845 260 2688
Experience rating

Working Area
Company description
Founded in 2009, Engensa is the UK's fastest-growing provider of home energy systems. On a mission to cut the nation's energy bills and protect the environment, Engensa's handpicked experts have worked closely with thousands of homeowners to design, finance, install and maintain solar panel systems that match any budget and style. With the highest customer satisfaction rating in the industry, over 90% of Engensa's customers would go out of their way to recommend Engensa to their friends or neighbours.
Services
Our innovative new SolarLoan product brings homeowners the full benefits of solar without the up-front costs. It's a dedicated loan that allows homeowners to pay for a solar PV system out of the income they generate from the Feed-in Tariff and energy bill savings. This means that they can get all the benefits of a government-backed, tax-free, index-linked investment product without needing to make the upfront investment themselves, as well as having full ownership of their system.
Warranty
All products supplied and installed by the company are warranted against mechanical and electrical defects arising from either faulty materials or workmanship for 5 years from the date of installation. If arising, we will undertake to repair or replace faulty parts without charge excepting where the defect has been caused by misuse, neglect or damage. Workmanship guarantee on installation: 5 years Manufacturer's warranty on panels: 25 years
Example installations
Customer feedback about Engensa Ltd (3.6 / 5)
(based on 12 reviews)
D. Butler - Hook, Hampshire
-
03-07-13
Too expensive
P. Chicken - Chippenham
-
02-06-12
Panels were installed incorrectly metering did not work. Installation is incomplete no response from company
R. Hunts - Bath
-
18-04-12
A good beginning to the consultation, but the agent never got back on some questions I asked, so we didn't go ahead - did he leave the firm?
J. Metcalf - Ealing
-
20-02-12
Technically competent
L. Kingsley - London
-
23-01-12
I was given an overly optimistic estimation of the solar potential of my house. When it transpired that the quote was not feasible, I was not informed of this decision even though i had already paid the deposit, making it by then impossible for me to select another installer in the time available (before the 3rd March deadline). I was extremely disappointed They seemed like a professional organisation however and their representative was knowledgeable and helpful.
I. Adam - London
-
23-01-12
Good service but promises did not live upto expectation. Ordered but then cancelled.
R. Holden - Sevenoaks
-
26-10-11
Very good site visit presentation and follow up
G. Clark - Heybridge
-
24-10-11
Visited but failed to reach me with a quote and did not follow up the initial visit.
M. Waldron - Horsham
-
19-10-11
Very green carbon neutral company with a passion for renewables. Not the cheapest quote but very close overall best value and will probably be here in 25yrs
G. Henshaw - South Warnborough
-
12-10-11
Knowledgeable surveyor with good follow up, but expensive
J. Bull - Merton
-
05-10-11
The only one of the three that bothered to make contact. Daniel was very helpful and had I got my act together sooner I would probably have gone with him.
J. Turner - Epsom
-
05-09-11
Owing to distance only invited them to submit an e-mail price based on info given; so, no site survey undertaken