Solar panels in East Sussex
Compare 7 local installers

All installers work in East Sussex

Solar Strength: 1176 W/m2

16 panels can generate 3472 kWh

Yearly Return: up to £ 856

Based on 16 panels on a south facing roof

Get a free quote

Select system below and request quote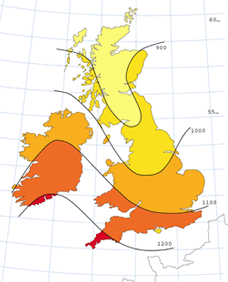 Best solar panel prices available in East Sussex
2 kWp / ± 8 panels (More)
Installer
Price incl. VAT
Panel brand
System size

Suntech




2.0 kWp

(8 x 250)

Suntech




2.0 kWp

(8 x 250)

Canadian Solar




2.0 kWp

(8 x 250)
3 kWp / ± 12 panels (More)
Installer
Price incl. VAT
Panel brand
System size

Suntech




3.0 kWp

(12 x 250)

Suntech




3.0 kWp

(12 x 250)

Canadian Solar




3.0 kWp

(12 x 250)
4 kWp / ± 16 panels (More)
Installer
Price incl. VAT
Panel brand
System size

Suntech




4.0 kWp

(16 x 250)

Suntech




4.0 kWp

(16 x 250)

Suntellite




4.0 kWp

(16 x 250)
Local solar panel installers in East Sussex
Customer feedback in East Sussex (3.1 / 5)

(based on 12 reviews)
T. Gibbs - Croydon
-
12-10-15
Modern Electrics Ltd
Very knowledgable installer who is very helpful and had a variety of good proposals following a visit and thorough look at the roof, location, loft space and consumer units. Will probably go with.
Mr Atkins - Chinnor
-
14-07-15
Solar Roof Installations ...
Slower to contact. Expensive quote.
N. Carrington - Royal Wootton Bassett, Swindon
-
03-04-15
Solar Roof Installations ...
This company eventually rang me about a week after the initial contact from CompareMySolar, saying they would send a quotation by email. It never arrived. An email to chase them up produced no response. A complete waste of time.
Places in East Sussex
Alciston, Alderbrook, Aldrington, Alfriston, Argos Hill, Arlington, Ashburnham Forge, Ashton Green, Bachelor's Bump, Baldslow, Balls Green, Barcombe, Barcombe Cross, Bardown, Battle, Beachlands, Beacon Down, Beckley, Beckley Furnace, Beddingham, Bells Yew Green, Belmont, Berner's Hill, Berwick, Best Beech Hill, Bevendean, Bexhill, Birchden, Birchett's Green, Birling Gap, Bishopstone, Black Rock, Blackboys, Blackham, Blacklands, Blackness, Boarshead, Bodiam, Bodle Street Green, Bohemia, Boreham Street, Bowler's Town, Brede, Brightling, Brighton, Broad Oak, Broad Oak, Broad Street, Broadland Row, Broomham, Broomsgrove, Brownbread Street, Broyle Side, Budlett's Common, Bulverhythe, Burgh Hill, Burgh Hill, Burlow, Burnt Oak, Burwash, Burwash Common, Burwash Weald, Butcher's Cross, Buxted, Cackle Street, Cackle Street, Cackle Street, Cade Street, Camber, Canadia, Caneheath, Castle Hill, Catsfield, Catsfield Stream, Chailey, Chalvington, Chapel Cross, Chapel Row, Chapman's Town, Charlwood, Chelwood Common, Chelwood Gate, Chiddingly, Chilsham, Chiltington, Chitcombe, Chuck Hatch, Churches Green, Clayhill, Cliff End, Clive Vale, Cock Marling, Coggins Mill, Coldean, Coleman's Hatch, Collier's Green, Combe, Cooden, Cooksbridge, Cooper's Green, Cousley Wood, Cowbeech, Cowbeech Hill, Cripp's Corner, Cross in Hand, Crowborough, Crowborough Warren, Crowhurst, Dale Hill, Dallington, Danegate, Danehill, Darwell Hole, Davis's Town, Denton, Ditchling, Dittons, Down Street, Downside, Duddleswell, Durgates, Earl's Down, Eason's Green, East Blatchington, East Chiltington, East Dean, East Guldeford, East Hoathly, East Moulsecoomb, Eastbourne, Eckington Corner, Eridge Green, Etchingham, Etchingwood, Ewhurst Green, Exceat, Fairlight, Fairlight Cove, Fairwarp, Falmer, Firle, Five Ash Down, Five Ashes, Flackley Ash, Fletching, Fletching Common, Flimwell, Flowers Green, Folkington, Ford's Green, Forest Row, Foul Mile, Foulride Green, Four Oaks, Foxhunt Green, Framfield, Frant, Friar's Gate, Friar's Hill, Friston, Furner's Green, Gallypot Street, Ginger's Green, Glenleigh Park, Glynde, Glyndebourne, Glyne Gap, Goatham Green, Godleys Green, Golden Cross, Golden Cross, Gotham, Green Street, Grisling Common, Groombridge, Grove Hill, Guestling Green, Guestling Thorn, Gun Hill, Hadlow Down, Hailsham, Hale Green, Hall's Close, Halland, Hammerwood, Hampden Park, Hamsey, Hangleton, Hankham, Harbour Heights, Harley Shute, Hartfield, Hastings, Hawkhurst Common, Hazard's Green, Heathfield, Heathfield, Hellingly, Henley's Down, Heron's Ghyll, Herstmonceux, High Cross, High Hurstwood, Highgate, Hollingbury, Hollingdean, Hollingrove, Hollington, Holmes's Hill, Holtye, Hooe, Hooe Common, Horam, Horney Common, Horns Cross, Horsted Green, Houghton Green, Hove, Hurst Green, Icklesham, Iden, Iford, Isfield, Jarvis Brook, Jevington, John's Cross, Jumper's Town, Jury's Gap, Kemp Town, Kingston near Lewes, Landport, Langney, Laughton, Laughton Common, Lewes, Lidham Hill, Lions Green, Litlington, Little Bayham, Little Common, Little Horsted, Little London, Little Norlington, Lower Cousley Wood, Lower Dicker, Lower Horsebridge, Lower Street, Lower Willingdon, Lunsford's Cross, Lye Green, Lyewood Common, Magham Down, Manor Park, Marden's Hill, Maresfield, Maresfield Park, Mark Cross, Mark Cross, Marle Green, Marlpits, Mayfield, Maynard's Green, Meads, Mile Oak, Mill Corner, Mill Hill, Milton Street, Mott's Mill, Moulsecomb, Mount Ephraim, Mount Pleasant, Mount Pleasant, Mountfield, Muddles Green, Mutton Hall, Nash Street, Netherfield, New Town, Newbridge, Newhaven, Newick, Ninfield, Norlington, Norman's Bay, North Chailey, North Moulsecoomb, Northbridge Street, Northiam, Norton, Nutley, Offham, Old Heathfield, Old Town, Old Town, Old Town, Ore, Ovingdean, Oxley's Green, Palehouse Common, Park Corner, Park Corner, Patcham, Peacehaven, Peacehaven Heights, Peasmarsh, Pebsham, Pell Green, Penhurst, Pestalozzi International Village, Pett, Pett Level, Pevensey, Pevensey Bay, Piddinghoe, Piltdown, Playden, Plumpton, Plumpton Green, Polegate, Ponts Green, Portslade Village, Potter's Green, Pound Green, Poundfield, Poundford, Poundgate, Pounsley, Preston, Punnett's Town, Quabrook, Red House Common, Rickney, Ridgewood, Ringles Cross, Ringmer, Ripe, Robertsbridge, Rockrobin, Rocks Park, Rodmell, Roedean, Rose Hill, Roselands, Roser's Cross, Rotherfield, Rottingdean, Rusher's Cross, Rushlake Green, Rushy Green, Russell's Green, Rye, Rye Foreign, Rye Harbour, Salehurst, Saltdean, Sandy Cross, Seacox Heath, Seaford, Sedlescombe, Selmeston, Sharp's Corner, Sharpsbridge, Sheffield Green, Shortbridge, Shortgate, Shover's Green, Sidley, Silver Hill, Silverhill, Silverhill Park, Sleeches Cross, Snagshall, South Chailey, South Heighton, South Malling, South Street, Southease, Southover, Southover, Sparrow's Green, Spithurst, Splayne's Green, St Helen's, St Helen's Wood, St John's, St Leonards, Stanmer, Staplecross, Starr's Green, Steel Cross, Steven's Crouch, Stone Cross, Stone Cross, Stone Cross, Stonegate, Strawberry Hill, Streat, Stunts Green, Summer Hill, Sutton, Swaile's Green, Sweethaws, Tarring Neville, Teasley Mead, Telham, Telscombe, Telscombe Cliffs, Terrible Down, The Highlands, Three Cups Corner, Three Leg Cross, Three Oaks, Thunder's Hill, Ticehurst, Tidebrook, Tilsmore, Tolhurst, Tompset's Bank, Town Littleworth, Town Row, Trolliloes, Turner's Green, Turner's Green, Twelve Oaks, Uckfield, Udimore, Union Street, Upper Dicker, Upper Hartfield, Upper Horsebridge, Upper Wellingham, Upperton, Vinehall Street, Vines Cross, Wadhurst, Waldron, Waldron Down, Wallands Park, Wallcrouch, Wannock, Warbleton, Wartling, Watermill, Wellbrook, West Blatchington, West Firle, West Hill, West Marina, West Park, Westdean, Westdene, Westfield, Westham, Westmeston, Whatlington, Whitehawk, Whitehill, Whitesmith, Whydown, Wickstreet, Willard's Hill, Willingdon, Wilmington, Wilmington Green, Winchelsea, Winchelsea Beach, Windmill Hill, Winton, Withdean, Witherenden Hill, Withyham, Wivelsfield, Wivelsfield Green, Wood's Corner, Wood's Green, Woodingdean, Woodmans Green, Wych Cross,