Solar panels in North Yorkshire
Compare 7 local installers

All installers work in North Yorkshire

Solar Strength: 1080 W/m2

16 panels can generate 3188 kWh

Yearly Return: up to £ 786

Based on 16 panels on a south facing roof

Get a free quote

Select system below and request quote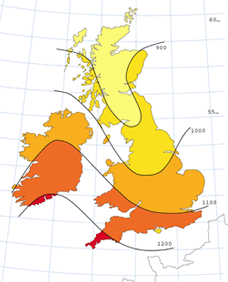 Best solar panel prices available in North Yorkshire
2 kWp / ± 8 panels (More)
Installer
Price incl. VAT
Panel brand
System size

833 Solar




2.0 kWp

(8 x 250)

UpSolar




2.0 kWp

(8 x 250)

LG




2.0 kWp

(7 x 285)
3 kWp / ± 12 panels (More)
Installer
Price incl. VAT
Panel brand
System size

UpSolar




3.0 kWp

(12 x 250)

Canadian Solar




2.9 kWp

(12 x 245)

Kioto




2.9 kWp

(12 x 245)
4 kWp / ± 16 panels (More)
Installer
Price incl. VAT
Panel brand
System size

UpSolar




4.0 kWp

(16 x 250)

Canadian Solar




3.9 kWp

(16 x 245)

Kioto




3.9 kWp

(16 x 245)
Local solar panel installers in North Yorkshire
Customer feedback in North Yorkshire (3.1 / 5)

(based on 12 reviews)
R. Caswell - Middlesbrough
-
21-10-15
Eco Energy Improvements L ...
no quote job on going before they actually got back to us.
R. Caswell - Middlesbrough
-
21-10-15
One Planet Solar
very good every thing went like clockwork ,clean tidy job
I. Ellison - West Rounton, Northallerton
-
23-09-15
One Planet Solar
Pleasant organisation to do engage with. Great communications and commitment to customer service.
Mr Browning - Elvington, York
-
26-02-15
Solar Renewable Energy Lt ...
superb assisstance and service . Highly recommend
Places in North Yorkshire
Acaster Malbis, Acaster Selby, Acklam, Acklam, Acomb, Agglethorpe, Ainderby Quernhow, Ainderby Steeple, Ainthorpe, Aire View, Airmyn, Airton, Airy Hill, Aiskew, Aislaby, Aislaby, Aldborough, Aldbrough St John, Aldfield, Aldwark, Allerston, Allerton Mauleverer, Alne, Alne Station, Amotherby, Ampleforth, Angram, Angram, Appersett, Appleton Roebuck, Appleton Wiske, Appleton-le-Moors, Appleton-le-Street, Appletreewick, Arkendale, Arkle Town, Arncliffe, Arrathorne, Asenby, Ashfold Side, Askham Bryan, Askham Richard, Askrigg, Askwith, Austwick, Aysgarth, Azerley, Bagby, Bagby Grange, Bainbridge, Baldersby, Baldersby St James, Balne, Bank Newton, Barden, Barkston Ash, Barlby, Barlow, Barnoldswick, Barrowcliff, Barton, Barton Hill, Barton-le-Street, Barton-le-Willows, Battersby, Beadlam, Beal, Beamsley, Beckermonds, Beckwith, Beckwithshaw, Bedale, Bedlam, Bell Busk, Bellerby, Beningbrough, Berwick Hills, Bewerley, Bickerton, Biggin, Bilbrough, Bilton, Bilton Haggs, Bilton in Ainsty, Binsoe, Birdforth, Birdsall, Birkby, Birkin, Birstwith, Bishop Monkton, Bishop Thornton, Bishopthorpe, Bishopton, Blades, Bland Hill, Blubberhouses, Boltby, Bolton Abbey, Bolton Bridge, Bolton Percy, Bolton-on-Swale, Boosbeck, Booth Bridge, Booze, Bordley, Boroughbridge, Borrowby, Borrowby, Bossall, Boulby, Bouthwaite, Brackenbottom, Brackenthwaite, Brafferton, Braidley, Bramley Head, Brandsby, Branton Green, Brawby, Brawith, Braythorn, Brayton, Brearton, Bridge Hewick, Bridgehouse Gate, Briggswath, Briscoerigg, Brokes, Brompton, Brompton-by-Sawdon, Brompton-on-Swale, Brookfield, Brotherton, Brotton, Brough With St Giles, Broughton, Broughton, Brown Bank, Buckden, Bullamoor, Bulmer, Burn, Burn Bridge, Burneston, Burniston, Burnsall, Burnt Yates, Burrill, Burtersett, Burton in Lonsdale, Burton Leonard, Burton Salmon, Burythorpe, Buttercrambe, Butterwick, Butterwick, Byland Abbey, Byram, Calcutt, Caldbergh, Caldwell, Calton, Camblesforth, Camp Hill, Cargo Fleet, Carlesmoor, Carleton-in-Craven, Carlin How, Carlton, Carlton, Carlton, Carlton Husthwaite, Carlton in Cleveland, Carlton Miniott, Carperby, Carthorpe, Castle Bolton, Castleton, Castley, Cattal, Catterick, Catterick Bridge, Catterton, Catton, Cawood, Cawthorne, Cawton, Cayton, Chapel Fields, Chapel Haddlesey, Chapel-le-Dale, Charltons, Chop Gate, Church Fenton, Church Houses, Clapham, Clapham Green, Claxton, Cleasby, Cliffe, Cliffe, Clifton, Clifton, Clifton Moor, Clint, Clints, Cloughton, Cloughton Newlands, Coatham, Cobby Syke, Cock Hill, Cockayne, Colburn, Cold Cotes, Cold Kirby, Colsterdale, Colton, Commondale, Coneysthorpe, Coneythorpe, Coniston Cold, Conistone, Cononley, Cononley Woodside, Constable Burton, Copgrove, Copmanthorpe, Copt Hewick, Cotterdale, Coulby Newham, Coulton, Countersett, Coverham, Cowesby, Cowling, Cowling, Cowthorpe, Coxwold, Crackpot, Cracoe, Crakehill, Crambe, Crambeck, Crathorne, Cray, Crayke, Cridling Stubbs, Crockey Hill, Croft-on-Tees, Cropton, Crosby Court, Cross Hills, Cross Holme, Cross Lanes, Crossgates, Crowdon, Cubeck, Cundall, Dacre, Dacre Banks, Dalby, Dale End, Dallow, Dalton, Dalton, Dalton-on-Tees, Danby, Danby Wiske, Darley, Darley Head, Daw Cross, Dawker Hill, Deepdale, Deerstones, Deighton, Deighton, Denton, Dishforth, Dormanstown, Downholme, Draughton, Drax, Drebley, Dringhouses, Duggleby, Dunkeswick, Dunnington, Dunsdale, Dunsley, Earswick, Easby, Easby, Easington, Easingwold, East Appleton, East Ayton, East Barnby, East Common, East Cowton, East Harlsey, East Hauxwell, East Heslerton, East Knapton, East Layton, East Loftus, East Lutton, East Marton, East Ness, East Newton, East Rounton, East Witton, Eastburn Br, Eastby, Easterside, Eastfield, Eavestone, Ebberston, Eggborough, Egton, Egton Bridge, Eldroth, Ellerbeck, Ellerburn, Ellerby, Ellerton, Ellingstring, Elslack, Elvington, Embsay, Enterpen, Eppleby, Eryholme, Escrick, Eshton, Esk Valley, Eston, Exelby, Faceby, Fadmoor, Fairburn, Falsgrave, Fangdale Beck, Farlington, Farnham, Farnhill, Farnley, Fawdington, Fearby, Feetham, Feizor, Felixkirk, Ferrensby, Fewston, Fewston Bents, Filey, Finghall, Firby, Firby, Fishpool, Flasby, Flawith, Flaxby, Flaxton, Fleets, Flixton, Folkton, Follifoot, Forcett, Foredale, Forest Lane Head, Forest Moor, Foston, Foxholes, Foxton, Foxup, Fremington, Fryton, Fulford, Fylingthorpe, Galphay, Gammersgill, Ganthorpe, Ganton, Gargrave, Garriston, Gate Helmsley, Gateforth, Gatenby, Gayle, Gayles, Gerrick, Giggleswick, Gill, Gillamoor, Gilling East, Gilling West, Girsby, Glaisdale, Glasshouses, Goathland, Goldsborough, Goldsborough, Gollinglith Foot, Goulton, Grafton, Grange, Grangetown, Grantley Hall, Grassington, Great Ayton, Great Barugh, Great Broughton, Great Busby, Great Crakehall, Great Edstone, Great Fencote, Great Habton, Great Heck, Great Langton, Great Ouseburn, Great Smeaton, Great Thirkleby, Green Close, Green End, Green Hammerton, Greenhow, Grewelthorpe, Greygarth, Greystonegill, Grimston, Grinton, Gristhorpe, Grosmont, Guisborough, Gunnerside, Hackforth, Hackness, Hall Garth, Halton East, Halton Gill, Halton West, Hambleton, Hambleton, Hampsthwaite, Hanlith, Hardgate, Hardraw, Harlow Carr, Harlow Hill, Harmby, Harome, Harrogate, Hartforth, Hartlington, Hartoft End, Harton, Hartwith, Harwood Dale, Hawes, Hawkswick, Hawnby, Hawsker, Haxby, Hazlewood, Healaugh, Healaugh, Healey, Heathfield, Heathwaite, Hebden, Hellifield, Hellifield Green, Helm, Helmsley, Helperby, Helperthorpe, Helwith Bridge, Hemingbrough, Hemlington, Hensall, Heslington, Hessay, Hetton, Hew Green, Heworth, Heyshaw, High Bentham, High Birstwith, High Bradley, High Eggborough, High Ellington, High Grantley, High Harrogate, High Hawsker, High Hutton, High Kilburn, High Marishes, High Shaw, High Stakesby, High Worsall, Hill End, Hill Top, Hill Top, Hillam, Hinderwell, Hipswell, Hirst Courtney, Holgate, Holly Hill, Holme, Holme Green, Holtby, Hopperton, Hornby, Hornby, Horsehouse, Horton in Ribblesdale, Houlsyke, Hovingham, Howe, Howgill, Howsham, Hubberholme, Huby, Huby, Hudswell, Hunmanby, Hunmanby Moor, Hunsingore, Huntington, Hunton, Hurgill, Husthwaite, Hut Green, Hutton Bonville, Hutton Buscel, Hutton Conyers, Hutton Gate, Hutton Hang, Hutton Rudby, Hutton Sessay, Hutton Village, Hutton Wandesley, Hutton-le-Hole, Huttons Ambo, Ickornshaw, Ilton, Ingerthorpe, Ingleby Arncliffe, Ingleby Cross, Ingleby Greenhow, Ingleton, Ingmanthorpe, Irton, Ivelet, Jennyfield, Junction, Kearby Town End, Kearton, Keasden, Keld, Keld Houses, Keldholme, Kelfield, Kellingley, Kellington, Kennythorpe, Kepwick, Kettlesing, Kettlesing Bottom, Kettlewell, Kexby, Key Green, Kilburn, Kildale, Kildwick, Killerby, Killinghall, Kilnsey, Kilton, Kilton Thorpe, Kiplin, Kirby Grindalythe, Kirby Hill, Kirby Hill, Kirby Knowle, Kirby Misperton, Kirby Sigston, Kirby Wiske, Kirk Deighton, Kirk Hammerton, Kirk Smeaton, Kirkbridge, Kirkby, Kirkby Fleetham, Kirkby Malham, Kirkby Malzeard, Kirkby Mills, Kirkby Overblow, Kirkby Wharfe, Kirkbymoorside, Kirkham, Kirkleatham, Kirklington, Knapton, Knaresborough, Knavesmire, Knayton, Knoll Top, Lackenby, Ladies Riggs, Lane Ends, Langbar, Langbaurgh, Langcliffe, Langthorne, Langthorpe, Langthwaite, Langton, Lastingham, Laverton, Lawkland, Lawkland Green, Layerthorpe, Lazenby, Leake, Lealholm, Lealholm Side, Lease Rigg, Leathley, Leavening, Lebberston, Leeming, Leeming Bar, Leighton, Leppington, Levisham, Leyburn, Lindley, Lingdale, Linthorpe, Linton, Linton-on-Ouse, Little Ayton, Little Barugh, Little Crakehall, Little Fencote, Little Fenton, Little Habton, Little Heck, Little Ouseburn, Little Ribston, Little Skipwith, Little Smeaton, Little Smeaton, Little Stainforth, Little Studley, Littlethorpe, Litton, Liverton, Liverton Mines, Lockton, Lodge Green, Lofthouse, Loftus, Londonderry, Long Drax, Long Marston, Long Preston, Longscales, Lothersdale, Low Bentham, Low Bradley, Low Dalby, Low Ellington, Low Garth, Low Gate, Low Grantley, Low Green, Low Hawsker, Low Hutton, Low Laithe, Low Marishes, Low Mill, Low Row, Low Snaygill, Low Whita, Low Worsall, Lower Dunsforth, Lower Westhouse, Lowna, Lumby, Lund, Malham, Malton, Manfield, Margrove Park, Markington, Marrick, Marsett, Marske, Marske-By-The-Sea, Marton, Marton, Marton, Marton Grove, Marton-in-the-Forest, Marton-le-Moor, Masham, Masongill, Maunby, Meagill, Mearbeck, Melmerby, Melmerby, Melsonby, Menethorpe, Menthorpe, Mewith Head, Mickleby, Mickley, Middlecave, Middleham, Middlesbrough, Middlesmoor, Middlethorpe, Middleton, Middleton, Middleton, Middleton Quernhow, Middleton Tyas, Middleton-on-Leven, Milby, Mill Dam, Mill Hirst, Minskip, Monk End, Monk Fryston, Moor End, Moor End, Moor End, Moor End Field, Moor Monkton, Moor Monkton Moor, Moorsholm, Morton-on-Swale, Moulton, Moxby, Muker, Murton, Murton Grange, Muscoates, Muston, Myton Hall, Myton-on-Swale, Naburn, Nappa, Nappa Scar, Nawton, Near Hardcastle, Nether Poppleton, Nether Silton, Netherby, New Brotton, New Earswick, New Houses, New Marske, New Park, New Road Side, New Skelton, New Thirsk, New York, Newbiggin, Newbiggin, Newbridge, Newby, Newby, Newby, Newby, Newby, Newby Cote, Newby Wiske, Newhay, Newholm, Newland, Newsham, Newsham, Newthorpe, Newton Kyme, Newton Morrell, Newton Mulgrave, Newton under Roseberry, Newton-le-Willows, Newton-on-Ouse, Newton-on-Rawcliffe, Nidd, Norby, Normanby, Normanby, North Cowton, North Deighton, North Duffield, North Grimston, North Kilvington, North Lees, North Ormesby, North Rigton, North Skelton, North Stainley, Northallerton, Norton-le-Clay, Norton-on-Derwent, Nosterfield, Nun Appleton, Nun Monkton, Nunnington, Nunthorpe, Nunthorpe, Nunwick, Oakdale, Oatlands, Old Byland, Old Malton, Old Thirsk, Oldstead, Ormesby, Osbaldwick, Osgodby, Osgodby Common, Osmotherley, Oswaldkirk, Otterburn, Oughtershaw, Oulston, Over Silton, Overton, Oxton, Padside, Padside Green, Pallister, Pannal, Pannal Ash, Park End, Pateley Bridge, Patrick Brompton, Pickering, Pickhill, Picton, Pinchinthorpe, Pockley, Poole, Port Mulgrave, Potter Brompton, Potto, Preston-under-Scar, Primrose Valley, Rainton, Ramsgill, Raskelf, Rathmell, Ravenscar, Ravenseat, Ravensworth, Raw, Rawcliffe, Raygill, Redcar, Redmire, Reeth, Reighton, Riccall, Richmond, Rievaulx, Rillington, Ripley, Ripon, Risplith, Robin Hood's Bay, Roecliffe, Romanby, Rookwith, Rosedale Abbey, Rossett Green, Rowden, Roxby, Royal Oak, Rudby, Rufforth, Runswick Bay, Ruston, Ruswarp, Rylstone, Ryther, Ryton, Saltburn-By-The-Sea, Salton, Sand Hutton, Sandhutton, Sandsend, Satron, Sawdon, Sawley, Saxton, Scackleton, Scagglethorpe, Scalby, Scaling, Scampston, Scarborough, Scarthingwell, Scawton, Scorton, Scotton, Scotton, Scrayingham, Scriven, Scruton, Seamer, Seamer, Seave Green, Sedbusk, Selby, Selly Hill, Selside, Sessay, Settle, Settrington, Sexhow, Sharow, Shaw Green, Shaw Mills, Shawfield Head, Sherburn, Sherburn in Elmet, Sheriff Hutton, Shipton, Sicklinghall, Silpho, Simonstone, Sinderby, Sinnington, Skeeby, Skelton, Skelton, Skelton on Ure, Skewsby, Skinningrove, Skipton, Skipton-on-Swale, Skipwith, Skirethorns, Skyreholme, Slapewath, Sleights, Slingsby, Smallways, Smelthouses, Snainton, Snape, Sneaton, Sneatonthorpe, South Bank, South Bank, South Duffield, South Holme, South Kilvington, South Milford, South Otterington, South Stainley, Sowerby, Spacey Houses, Spaunton, Speeton, Spennithorne, Spofforth, Spring End, Sproxton, Stackhouse, Stainburn, Stainforth, Stainsacre, Stainton, Stainton, Staintondale, Staithes, Stalling Busk, Stanghow, Stape, Stapleton, Stapleton, Starbeck, Starbotton, Staupes, Staveley, Staxton, Stean, Stearsby, Stillingfleet, Stillington, Stirton, Stockton on the Forest, Stokesley, Stone Head, Stonegate, Stonegrave, Storiths, Street, Street Houses, Streetlam, Strensall, Studfold, Studley Roger, Studley Royal, Stutton, Suffield, Summerbridge, Summerscales, Sutton, Sutton Howgrave, Sutton-in-Craven, Sutton-on-the-Forest, Sutton-under-Whitestonecliffe, Swainby, Swetton, Swincliffe, Swinden, Swinithwaite, Swinton, Swinton, Tadcaster, Tame Bridge, Tancred, Tang, Tang Hall, Teesville, Temple Hirst, Terrington, The Grange, Theakston, Thimbleby, Thirlby, Thirn, Thirsk, Thixendale, Tholthorpe, Thoralby, Thorganby, Thorgill, Thorlby, Thormanby, Thornborough, Thorns, Thornthwaite, Thornton, Thornton in Lonsdale, Thornton Rust, Thornton Steward, Thornton Watlass, Thornton-in-Craven, Thornton-le-Beans, Thornton-le-Clay, Thornton-le-Dale, Thornton-le-Moor, Thornton-le-Street, Thorpe, Thorpe Bassett, Thorpe Underwood, Thorpe Willoughby, Thorpe Wood, Threapland, Threshfield, Thrintoft, Throxenby, Thruscross, Thwaite, Timble, Tockwith, Tollerton, Tollesby, Topcliffe, Toulston, Town Head, Town Head, Towthorpe, Towton, Tunstall, Tunstall, Uckerby, Ugglebarnby, Ugthorpe, Ulleskelf, Ulshaw, Upleatham, Upper Dunsforth, Upper Helmsley, Upper Poppleton, Upsall, Ure Bank, Urra, Wake Hill, Walden, Walden Stubbs, Walkerville, Walmgate Stray, Walshford, Warlaby, Warrenby, Warsill, Warthermarske, Warthill, Washfold, Wass, Water Houses, Wath, Wath, Wath, Weaverthorpe, Weeton, Welburn, Welburn, Welbury, Well, Wensley, Wescoe Hill, West Appleton, West Ayton, West Barnby, West Burton, West Cliff, West End, West End, West End, West Field, West Haddlesey, West Harlsey, West Heslerton, West Knapton, West Layton, West Lilling, West Lutton, West Marton, West Ness, West Rounton, West Scrafton, West Stonesdale, West Tanfield, West Witton, Westerdale, Westfield, Westhouse, Weston, Westow, Wharfe, Wharram le Street, Wharram Percy, Whashton, Whaw, Wheldrake, Whenby, Whitby, Whitewall Corner, Whitley, Whitley Bridge, Whitley Thorpe, Whitwell, Whitwell-on-the-Hill, Whixley, Whorlton, Wiganthorpe, Wigginton, Wigglesworth, Wighill, Willerby, Wilsill, Wilton, Wilton, Winksley, Winsley, Winterburn, Winton, Wintringham, Wistow, Wombleton, Womersley, Woodale, Woodhall, Woodhall, Woodlands, Woodthorpe, Worton, Wrelton, Wydra, Wykeham, Wykeham, Yafforth, Yearby, Yearsley, Yedingham, Yockenthwaite, York, Youlton,