Solar panels in Kent
Compare 7 local installers

All installers work in Kent

Solar Strength: 1139 W/m2

16 panels can generate 3362 kWh

Yearly Return: up to £ 829

Based on 16 panels on a south facing roof

Get a free quote

Select system below and request quote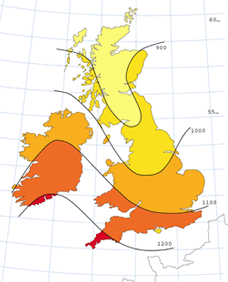 Best solar panel prices available in Kent
2 kWp / ± 8 panels (More)
Installer
Price incl. VAT
Panel brand
System size

LG




1.8 kWp

(7 x 260)

Vikram Solar




2.0 kWp

(8 x 250)

Tainergy




2.0 kWp

(8 x 250)
3 kWp / ± 12 panels (More)
Installer
Price incl. VAT
Panel brand
System size

Canadian Solar




3.0 kWp

(12 x 250)

Tainergy




3.0 kWp

(12 x 250)

LG




3.1 kWp

(12 x 260)
4 kWp / ± 16 panels (More)
Installer
Price incl. VAT
Panel brand
System size

Tainergy




4.0 kWp

(16 x 250)

Solarworld




3.9 kWp

(14 x 275)

LG




3.9 kWp

(15 x 260)
Local solar panel installers in Kent
Customer feedback in Kent (2.7 / 5)

(based on 12 reviews)
T. Gibbs - Croydon
-
12-10-15
Modern Electrics Ltd
Very knowledgable installer who is very helpful and had a variety of good proposals following a visit and thorough look at the roof, location, loft space and consumer units. Will probably go with.
P. Dimech - Tolleshunt Major, Maldon
-
28-07-15
Complete Renewables Ltd
Very professional and knowledgeable, with no pressure to buy.
J. Cockcroft - Oldham
-
23-09-14
Solar Green Ltd
No comments, just left rating.
Places in Kent
Yorkletts, Yopps Green, Yewtree Cross, Yewhedges, Yelsted, Yardhurst, Yalding, Wyebanks, Wye, Wrotham Heath, Wrotham, Wouldham, Worth, Worten, Wormshill, Worms Hill, Wootton, Woolpack Corner, Woolage Village, Woolage Green, Woodstock, Woodside Green, Woodsden, Woodnesborough, Woodlands, Woodland, Woodchurch, Womenswold, Wolverton, Wittersham, Withersdane, Wissenden, Winterbourne, Winkhurst Green, Wingmore, Wingham Well, Wingham Green, Wingham, Windmill Hill, Winchet Hill, Wilsley Pound, Wilsley Green, Wilmington, Willington, Willesborough Lees, Willesborough, Wilgate Green, Wildernesse, Wigmore, Wierton, Wickhurst, Wickhambreaux, Wick Hill, Wichling, Whitstable, Whitley Row, Whitfield, Whitehill, Whiteacre, White Post, White Oak, Whetsted, Wheelbarrow Town, Whatsole Street, Wetham Green, Westwood, Westwood, Westwell Leacon, Westwell, Westmarsh, Westgate on Sea, Westfield Sole, Western Heights, Westerham, Westbrook, Westbere, West Yoke, West Street, West Street, West Street, West Stourmouth, West Peckham, West Minster, West Malling, West Langdon, West Kingsdown, West Hythe, West Hougham, West Farleigh, West End, West End, West Cross, West Cliffe, Weller's Town, Well Street, Well Hill, Weddington, Weavering Street, Wayfield, Way, Waterman Quarter, Wateringbury, Waterham, Warren Street, Warmlake, Warehorne, Ware Street, Ware, Warden, Wanshurst Green, Waltham, Walter's Green, Walmer, Wall End, Walderslade, Wainscott, Vigo Village, Upton, Upstreet, Upper Upnor, Upper Rodmersham, Upper Postern, Upper Hayesden, Upper Hardres Court, Upper Harbledown, Upper Halling, Upper Goldstone, Upper Deal, Upper Bush, Upchurch, Underriver Ho, Underriver, Underling Green, Under the Wood, Ulcombe, Tyler Hill, Twydall, Twitton, Twitham, Twenties, Tutt Hill, Tunstall, Tunbridge Hill, Tuesnoad, Tudeley Hale, Tudeley, Tubslake, Troy Town, Troy Town, Troy Town, Trottiscliffe, Trench Wood, Toy's Hill, Townland Green, Tower Hamlets, Tovil, Tonge Corner, Tong Green, Tong, Tonbridge, Timbold Hill, Timberden Bottom, Tilmanstone, Thurnham, Throwley Forstal, Throwley, Three Chimneys, Thong, The Warren, The Valley, The Stocks, The Rocks, The Quarter, The Quarter, The Moor, The Lees, The Leacon, The Harbour, The Forstal, The Down, The Corner, The Chart, The Brents, Thanington, Teynham Street, Teynham, Teston, Tenterden, Temple Hill, Temple Ewell, Tankerton, Tanden, Swingfield Street, Swingfield Minnis, Swift's Green, Swanton Street, Swanscombe, Swanley Village, Swanley, Swalecliffe, Sutton Valence, Sutton at Hone, Sutton, Sundridge, Summerfield, Styants Bottom, Sturry, Studdal, Studd Hill, Stubb's Cross, Strood, Strood, Street End, Stowting Court, Stowting Common, Stowting, Stonewood, Stonestreet Green, Stonehall, Stonecrouch, Stonebridge Green, Stone Street, Stone in Oxney, Stone Hill, Stone Hill, Stone Cross, Stone Cross, Stone Cross, Stone, Stoke, Stodmarsh, Stocks Green, Stockland Green, Stocker's Head, Stockbury, Stiff Street, Stick Hill, Stelling Minnis, Stede Quarter, Statenborough, Starvecrow, Staplestreet, Staplehurst, Staple, Stansted, Stanhope, Stanford, Standen Street, Standen, Stalisfield Green, St Peters, St Nicholas at Wade, St Michaels, St Mary's Bay, St Mary in the Marsh, St Mary Hoo, St Margaret's at Cliffe, St Leonard's Street, St Lawrence, St John's, St John's, St Augustine's, Speldhurst, Speed Gate, Southfleet, Southborough, South Willesborough, South Street, South Street, South Street, South Street, South Stour, South Hill, South Green, South Darenth, South Ashford, South Alkham, Sole Street, Sole Street, Snowdown, Snodland, Snipeshill, Snave, Snargate, Smeeth, Smart's Hill, Smarden Bell, Smarden, Small Hythe, Sly Corner, Slade, Skeete, Sixmile, Sittingbourne, Sissinghurst, Sinkhurst Green, Singlewell, Silver Street, Sibertswold or Shepherdswell, Shuttlesfield, Shottenden, Shorne West, Shorne Ridgeway, Shorne, Shorncliffe Camp, Shoreham, Sholden, Shirkoak, Shipbourne, Sherwood Park, Shepway, Shepherdswell or Sibertswold, Shelvingford, Sheldwich Lees, Sheldwich, Sheerness, Shatterling, Sharnal Street, Shalmsford Street, Shadoxhurst, Sevington, Sevenoaks Weald, Sevenoaks Common, Sevenoaks, Selsted, Selson, Selling, Sellindge, Selgrove, Seed, Seaton, Seasalter, Seal, Seabrook, Scrapsgate, Scragged Oak, Satmar, Sarre, Sandwich Bay Estate, Sandwich, Sandway, Sandown Park, Sandling, Sandhurst Cross, Sandhurst, Sandgate, Saltwood, Salmans, Saint's Hill, Ryarsh, Rusthall, Rushenden, Ruckinge, Royal Tunbridge Wells, Royal British Legion Village, Rowling, Round Street, Roughway, Rough Common, Rosherville, Roseacre, Rooting Street, Rooks Hill, Romney Street, Romford, Rolvenden Layne, Rolvenden, Rodmersham Green, Rodmersham, Rochester, Robhurst, Riverview Park, Riverhead, River, Riseden, Ripple, Ripper's Cross, Ringwould, Ringlestone, Ringlestone, Ridley, Ridgeway, Ridge Row, Richborough Port, Rhodes Minnis, Rhode Common, Red Hill, Reculver, Reading Street, Reading Street, Ratling, Ramslye, Ramsgate, Ram Lane, Rainham, Radfield, Radfall, Rabbit's Cross, Queenborough, Queen Street, Pye Corner, Purfleet, Pullington, Puddledock, Puddledock, Printstile, Priestwood Green, Priestwood, Preston, Preston, Pratling Street, Powder Mills, Poundsbridge, Potters Corner, Potter's Forstal, Potten Street, Potman's Heath, Postling, Pootings, Pollhill, Plumtree Green, Plumford, Plucks Gutter, Pluckley Thorne, Pluckley, Plaxtol, Platt's Heath, Platt, Pizien Well, Pittswood, Pipsden, Pineham, Pettings, Petteridge, Pett Bottom, Pett Bottom, Petham, Pested, Perrywood, Perry Street, Perry, Penshurst, Pennypot, Penenden Heath, Pembury, Pembles Cross, Pegwell, Peening Quarter, Peene, Pedlinge, Peckham Bush, Pearson's Green, Pean Hill, Payden Street, Patrixbourne, Parkgate, Parker's Green, Park Wood, Park Wood, Park Hill, Park Gate, Park Farm, Paramour Street, Palmstead, Palmer's Green, Palmarsh, Painter's Forstal, Paddock Wood, Paddock, Paddlesworth, Paddlesworth, Oversland, Out Elmstead, Ottinge, Otterham Quay, Otterden Place, Otham Hole, Otham, Otford, Ospringe, Oldbury, Old Wives Lees, Old Tree, Old Romney, Old Cryals, Offham, Oare, Oakhurst, Oad Street, Norton Ash, Northwood, Northfleet Green, Northfleet, Northdown, Northbourne, North Street, North Street, North Leigh, North Halling, North Foreland, North Elham, North Eastling, Nonington, Noke Street, Noah's Ark, Newnham, Newland Green, Newington, Newington, Newington, Newingreen, Newenden, Newchurch, Newbury, Newbarn, New Town, New Town, New Town, New Street, New Romney, New Hythe, New House, New Barn, New Ash Green, Nettlestead Green, Nettlestead, Neames Forstal, Nash Street, Nash, Napchester, Nackington, Naccolt, Murston, Mundy Bois, Mowshurst, Mountain Street, Mount Pleasant, Morehall, Moorstock, Moor Street, Moon's Green, Monkton, Monks Hill, Molash, Modest Corner, Mockbeggar, Mockbeggar, Minster, Minster, Milton Regis, Milton, Milstead, Millhall, Millbank, Mill Street, Mill Hill, Milebush, Mile Town, Mile Oak, Middle Stoke, Middle Quarter, Mersham, Mereworth, Meresborough, Meopham Station, Meopham Green, Meopham, Medhurst Row, Maypole, Maypole, Maxton, Maxted Street, Matfield, Martin Mill, Martin, Marshside, Marshborough, Marsh Green, Marlpit Hill, Marley, Marley, Markbeech, Marine Town, Margate, Marden Thorn, Marden Beech, Marden, Manston, Maltman's Hill, Maidstone, Mabledon, Lynsted, Lynsore Bottom, Lympne, Lyminge, Lymbridge Green, Lydden, Lydden, Lydd-on-Sea, Lydd, Luton, Lunsford, Luddesdown, Loyterton, Lower Upnor, Lower Twydall, Lower Stoke, Lower Rainham, Lower Island, Lower Higham, Lower Herne, Lower Heppington, Lower Haysden, Lower Hartlip, Lower Hardres, Lower Halstow, Lower Green, Lower Green, Lower Goldstone, Lower Eythorne, Lower Cox Street, Lower Bush, Lower Bitchet, Lords Wood, Loose Hill, Loose, Longford, Longfield Hill, Longfield, London Beach, Lodge Lees, Livesey Street, Liverton Street, Littlestone-on-Sea, Littlebourne, Little Preston, Little Mongeham, Little Mill, Little Frith, Little Chart Forstal, Little Chart, Linton, Linkhill, Lilyvale, Lidsing, Leysdown-on-Sea, Leybourne, Lewson Street, Lett's Green, Lenham Heath, Lenham Forstal, Lenham, Leigh Green, Leigh, Leeds, Leaveland, Leadingcross Green, Lashenden, Larkfield, Langton Green, Langley Heath, Langley, Lane End, Lamberhurst Quarter, Lamberhurst, Lamberden, Lamb's Cross, Lade, Laddingford, Knox Bridge, Knowlton, Knockmill, Knockholt, Knockhall, Knave's Ash, Knatts Valley, Kit's Coty, Kippington, Kipping's Cross, Kingswood, Kingston, Kingsnorth, Kingsgate, Kingsdown, Kingsdown, Kilndown, Keycol, Key's Green, Key Street, Kettle Corner, Kent Street, Kennington, Kenardington, Kemsley Street, Kemsley, Kemsing, Kempe's Corner, Kearsney, Iwade, Ivychurch, Ivy Hatch, Istead Rise, Ileden, Ightham Common, Ightham, Iden Green, Iden Green, Ide Hill, Ickham, Hythe, Hunton, Hunters Forstal, Hungershall Park, Hucking, Hubbard's Hill, Howt Green, How Green, Hothfield, Hosey Hill, Horton Kirby, Horton, Horsmonden, Horseshoe Green, Horsalls, Horn Street, Horn Street, Horn Street, Hook Green, Hook Green, Hook Green, Hoo St Werburgh, Hoo, Honey Hill, Holt Hill, Hollybushes, Hollow Street, Hollingbourne, Holborough, Hogben's Hill, Hodsoll Street, Hockley, Hoath Corner, Hoath, Hoaden, Hinxhill, Hillborough, Hill Street, Hill Park, Hill Hoath, Hill Green, Hildenborough, Hilden Park, Highstreet, Highsted, Highstead, Highgate, Higham Wood, Higham, High Street, High Halstow, High Halden, High Brooms, Hicks Forstal, Hickmans Green, Hextable, Hever, Hersden, Heronden, Hernhill, Herne Pound, Herne Common, Herne Bay, Herne, Henwood Green, Henley Street, Hemsted, Hempstead, Heaverham, Heath Side, Hearts Delight, Hearnden Green, Headcorn, Hazel Street, Hazel Street, Hawthorn Corner, Hawley, Hawkinge, Hawkhurst, Hawkenbury, Hawkenbury, Haviker Street, Hastingleigh, Hassell Street, Harvel, Hartlip, Hartley Green, Hartley, Hartley, Harrietsham, Harman's Corner, Hareplain, Harbourland, Harbledown, Hanging Bank, Hamstreet, Hamptons, Hampton, Hammill, Ham Hill, Ham Green, Ham Green, Ham, Halstead, Halling, Hall's Green, Halfway Street, Halfway Houses, Hales Place, Hale Street, Hale, Hale, Haine, Haffenden Quarter, Hadlow Stair, Hadlow, Hacklinge, Guston, Gushmere, Gun Green, Guilton, Grubb Street, Groves, Grove Hill, Grove Green, Grove End, Grove, Grigg, Greet, Greenhithe, Greenhill, Green Street Green, Green Hill, Greatstone-on-Sea, Greatness, Great Stonar, Great Pattenden, Great Mongeham, Great Job's Cross, Great Cheveney, Great Chart, Great Buckland, Great Bower, Gravesend, Graveney, Gravel Castle, Grange, Grain, Grafty Green, Gover Hill, Goudhurst, Gosmere, Gore Street, Gore, Goose Green, Goose Green, Goodnestone, Goodnestone, Goodley Stock, Golgotha, Golford, Golden Green, Godmersham, Godden Green, Goddard's Green, Goathurst Common, Glassenbury, Gillingham, Gill's Green, Gibraltar, Garlinge Green, Garlinge, Gain Hill, Gadshill, Further Quarter, Frogholt, Froghole, Frogham, Frittenden, Frith, Frinsted, Friningham, Frindsbury, French Street, Foxendown, Four Wents, Four Wents, Four Throws, Four Oaks, Four Elms, Fosten Green, Fostall, Forstal, Fordwich, Fordcombe, Ford, Force Green, Folkestone, Flishinghurst, Fletcher's Green, Flemings, Fleet Downs, Five Wents, Five Oak Green, Fir Toll, Finglesham, Field Green, Ferndale, Fenn Street, Felderland, Fawkham Green, Faversham, Farthingloe, Farthing Green, Farthing Corner, Farningham, Farleigh Green, Fant, Fairseat, Fairfield, Fairbourne Heath, Eythorne, Eynsford, Eyhorne Street, Exted, Ewell Minnis, Evington, Etchinghill, Erriottwood, Elvington, Elvington, Elmstone, Elmsted, Elham, Egerton Forstal, Egerton, Edenbridge, Eddington, Eccles, Eastwell Park, Eastry, Eastling, Eastchurch, East Studdal, East Street, East Stourmouth, East Peckham, East Malling Heath, East Malling, East Langdon, East Hill, East Farleigh, East End, East End, East End, Each End, Dymchurch, Durrant Green, Durlock, Dunton Green, Dunn Street, Dunn Street, Dunkirk, Dunk's Green, Dungeness, Dungate, Dumpton, Dryhill, Drellingore, Dover, Donkey Street, Doddington, Ditton, Dingleden, Detling, Derringstone, Denton, Denton, Denstroude, Densole, Denny Bottom, Dene Park, Deerton Street, Deans Hill, Deans Bottom, Dean Street, Deal, Davington, David Street, Dartford, Dargate Common, Dargate, Darenth, Daniel's Water, Dane Street, Danaway, Cuxton, Curtisden Green, Curteis' Corner, Culverstone Green, Culmers, Crundale, Crowdleham, Crouch, Crouch, Crossways, Cross-at-Hand, Cross Keys, Crockhurst Street, Crockham Hill, Crockenhill, Crit Hall, Cranbrooke Common, Cranbrook, Crabble, Coxheath, Cowden, Court-at-Street, Copton, Coppins Corner, Cop Street, Cooper's Corner, Cooper Street, Coombe, Coomb Hill, Coolinge, Cooling Street, Cooling, Conyer, Congelow, Comp, Colt's Hill, Collier Street, Coldred, Coldharbour, Cold Harbour, Cock Street, Cobham, Cliftonville, Cliffs End, Cliffe Woods, Cliffe, Clement Street, Claypits, Claygate Cross, Claygate, Claygate, Clapper Hill, Clapham Hill, Clap Hill, Cinder Hill, Church Whitfield, Church Street, Church Hougham, Chitty, Chislet Forstal, Chislet, Chipstead, Chilton, Chilmington Green, Chillmill, Chillenden, Chilham, Childsbridge, Chiddingstone Hoath, Chiddingstone Causeway, Chiddingstone, Chevening, Chestnut Street, Chestfield, Chesley, Cheriton, Chequertree, Chegworth, Chattenden, Chatham, Chartham Hatch, Chartham, Chart Sutton, Chart Hill, Chart Corner, Charing Hill, Charing Heath, Charing, Charcott, Chamber's Green, Challock, Chalkwell, Chalksole, Chalk, Chainhurst, Cellarhill, Castle Hill, Capstone, Capel-le-Ferne, Capel Cross, Capel, Canterbury, Camer, Camden Park, Camden Hill, Calcott, Cage Green, Bybrook, Buttsole, Burrswood, Burmarsh, Burham Court, Burham, Bullockstone, Bulleign, Buckland Valley, Buckland, Buckhurst, Broomhill Bank, Broomhill, Broomfield, Broomfield, Broom Street, Brooks End, Brookland, Brook Street, Brook Street, Brook, Bromstone, Brompton, Bromley Green, Broadwater Down, Broadstone, Broadstairs, Broad Tenterden, Broad Street, Broad Street, Broad Street, Broad Street, Broad Oak, Broad Oak, Broad Ford, Brissenden Green, Bridge, Brenzett Green, Brenzett, Brenchley, Bredhurst, Bredgar, Breach, Brattle, Brasted Chart, Brasted, Branbridges, Bramling, Brabourne Lees, Brabourne, Boyden Gate, Boxley, Bowmans, Boughton Street, Boughton Monchelsea, Boughton Malherbe, Boughton Lees, Boughton Green, Boughton Corner, Boughton Aluph, Bough Beech, Bottom Pond, Bossington, Bossingham, Borstal, Borough Green, Borden, Bonnington, Bodsham, Bockhanger, Bobbing, Bluewater, Bluetown, Blue Town, Blue Bell Hill, Bliby, Blean, Bladbean, Blacketts, Bitchet Green, Bishopstone, Bishopsbourne, Birling, Bircholt Forstal, Birchington, Bilting, Bilsington, Biddenden Green, Biddenden, Bidborough, Bicknor, Bexon, Betteshanger, Betsham, Bethersden, Bessels Green, Berwick, Benover, Benenden, Beltring, Beltinge, Bekesbourne Hill, Bekesbourne, Bedgebury Cross, Bearsted, Bean, Beal's Green, Beacon Hill, Bayley's Hill, Bay View, Basted, Barrowhill, Barrow Green, Barnsole, Barnfield, Barnes Street, Barming Heath, Barming, Barham, Barfrestone, Barden Park, Bapchild, Baker's Cross, Bagham, Badlesmere, Badgers Mount, Aylesham, Aylesford, Aycliff, Ashurst, Ashley, Ashford, Ashbank, Ash, Ash, Arpinge, Appledore Heath, Appledore, Anvil Green, Allington, Allhallows-on-Sea, Allhallows, Alkham, Aldington Frith, Aldington, Adisham, Addington, Acol, Abbey Gate,